Teddy Bears with Love
Thank you! 
Thanks to the generosity of hundreds of alumni, parents, students, faculty, staff, and friends of Fairfield, nearly 1,100 teddy bears and stuffed animals were donated to 11 hospitals and charities across the country. 
Through collection events in our regional alumni chapters to a "teddy bear toss" at a Fairfield basketball game, our community came together to help children and hospital patients in need this past holiday season. 
Stuffed animals were donated to the following organizations: Connecticut Children's Medical Center, Yale New Haven Children's Hospital, Bridgeport Hospital (with Milford Hospital), St. Vincent's Medical Center, Tomorrow's Children's Fund at Hackensack University Medical Center, Little St. Nick, Morristown Children's Hospital, SafeKids, My Brother's Keeper, Lurie Children's Hospital, and UCSF Benioff Children's Hospital.

A special thank you to those who held "satellite" collections at their volunteer organizations and/or places of business including Holly Hill Childcare & Learning Center and St. Ann's Columbiettes #2853. We are so grateful for your partnerships! 
About Teddy Bears with Love

In December of 1999, the Office of Alumni Relations at Fairfield University kicked-off what would come to be known as the annual "Teddy Bears with Love" Drive. Alumni across the country were asked to donate new, unused teddy bears to be donated to local children's charities at the holidays. Five hundred bears were collected and donated to charities in Connecticut.
Since that time, the Student Alumni Association, in conjunction with the Office of Alumni Relations, continues to proudly spearhead this effort. Thanks to the generosity of thousands of alumni, families, students, employees and friends of Fairfield University, tens of thousands of bears and stuffed animals have been donated to dozens of children's hospitals not only in Connecticut, but across the country. 
Information regarding the 2023 drive will be shared in fall 2023. 
If you have any questions regarding Teddy Bears with Love, please contact: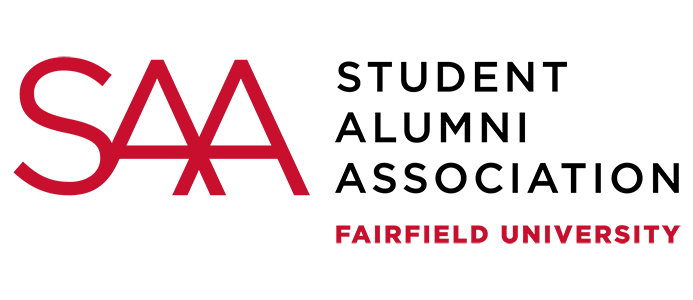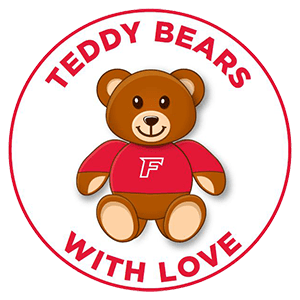 Colleen McGinn
Student Alumni Association Advisor and Director of Alumni Engagement
cmcginn@fairfield.edu
(203) 254-4280
Happy Holidays!